---
---
Efficiency of 90% against 50% of the gas stove and 40% of electricity.
Speed the cooking (double speed).
Do not heat the kitchen environment.
Strong reduction of burn risk.
Easy to clean.
Green.
Great reduce in power consumption. Turn off when you remove the pan.
Ventless Hood

Do not use ducts.

Eliminate odors, smoke and steam.

Low installation Cost (plug in).

Mobile: can be used where necessary.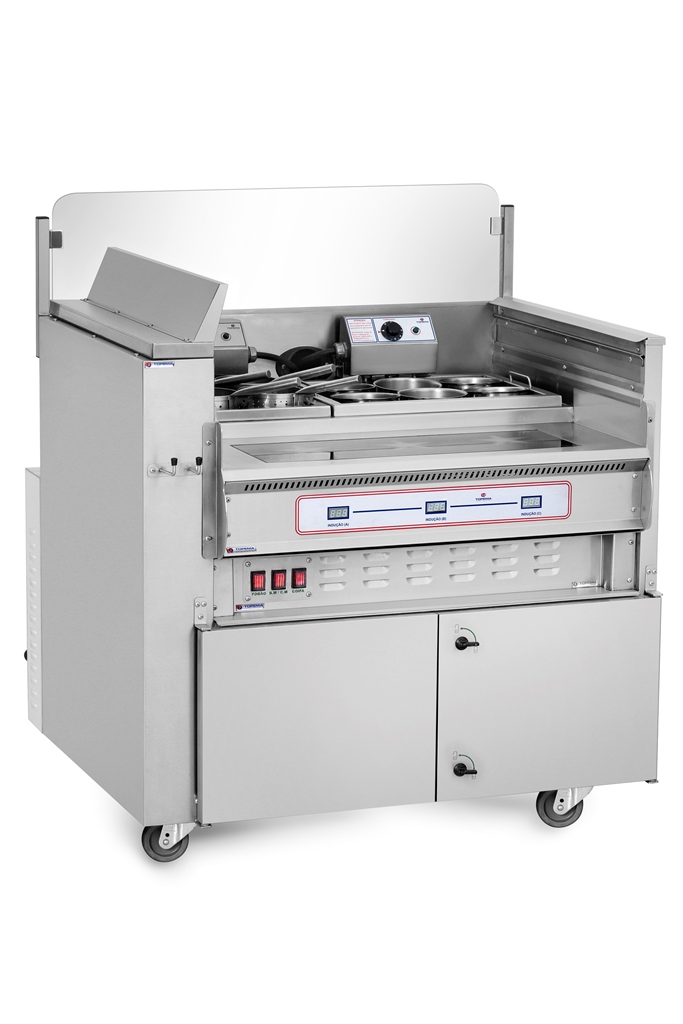 ---